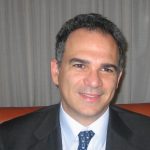 GIOVANNI BATTISTA DAGNINO
Giovanni Battista Dagnino è Professore Ordinario di Economia e Gestione delle Imprese nel Dipartimento di Giurisprudenza dell'Università LUMSA, sede di Palermo, ove presiede il nuovo Corso di Laurea Magistrale in Economia e Management. Insegna Finanza Aziendale nel Corso di Laurea Triennale in "Economia e Commercio" e Digital Strategy & Marketing e Corporate Governance & Strategic Leadership nel Corso di Laurea Magistrale in "Economia e Management".
È visiting professor presso l'University of Mannheim Business School e faculty member dell'European Institute for Advanced Studies in Management di Bruxelles, fellow della Strategic Planning Society di Londra e friend dell'European Investment Bank Institute del Lussenburgo e della Strategic Management Society di Chicago.
Laureato nell'Università Bocconi di Milano, ha conseguito il Dottorato di Ricerca in Economia Aziendale e ha ricoperto visiting positions presso la Harvard Business School, la Tuck School of Business at Dartmouth, la Wharton School della University of Pennsylvania di Philadelphia, la London Business School, la IE Business School, l'IESE Business School di Barcellona, la Grenoble Ecole de Management, l'Università di Mannheim e la IAE Business School di Buenos Aires, Argentina. È autore di oltre centocinquanta fra monografie, saggi e lavori scientifici a stampa a diffusione internazionale e nazionale.
I suoi interessi di ricerca riguardano le strategie di coopetizione, il vantaggio competitivo temporaneo, la hubris manageriale e le relazioni fra corporate governance, imprenditorialità e strategia d'impresa.